Custom Orders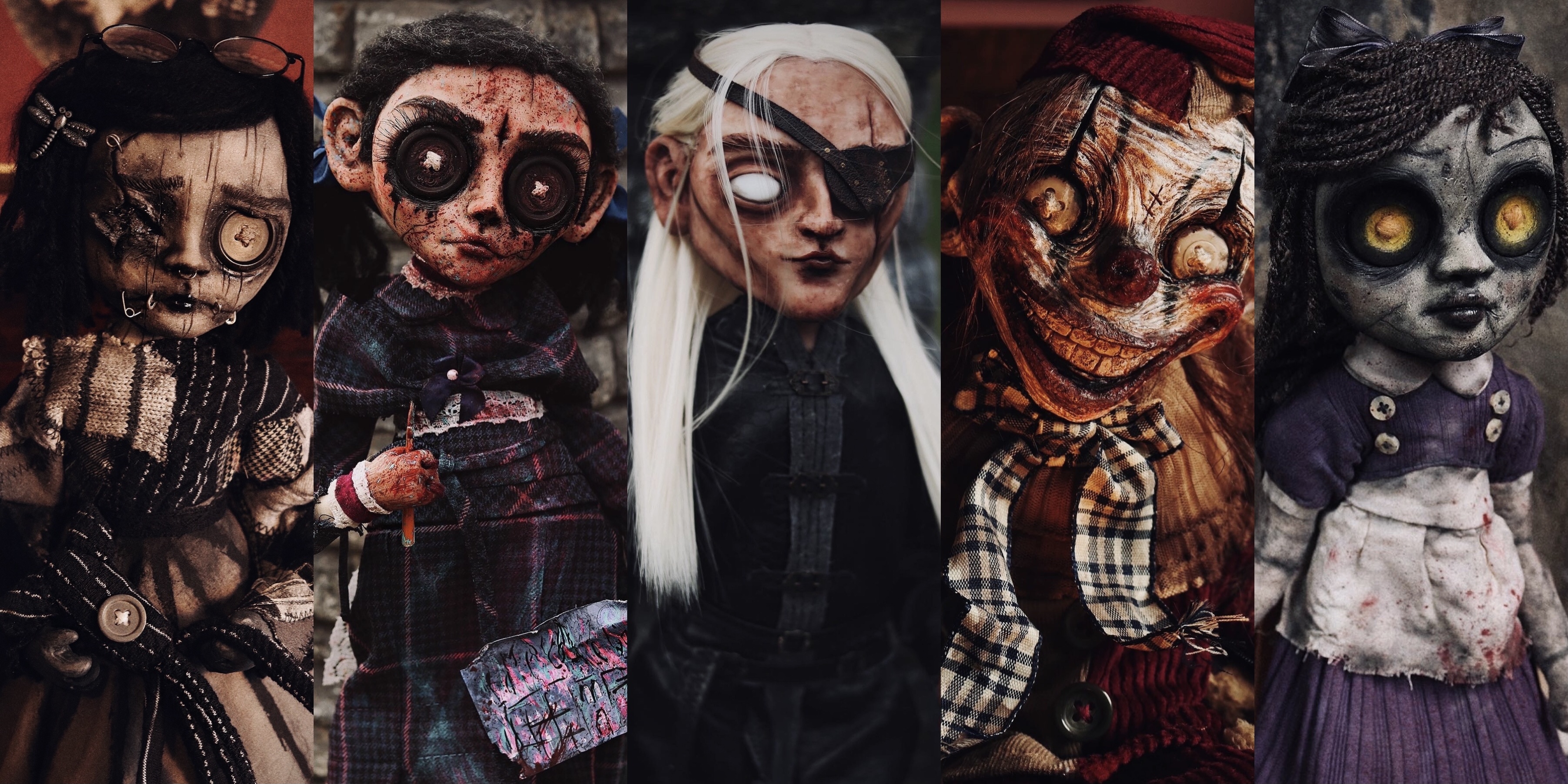 CUSTOM ORDERS - CLOSED WHILE IM CATCHING UP ON CURRENT ORDERS


How do I order a custom doll or squid?
Preorder dates & times are released on Instagram and Facebook - @soulsofbeldam
This will be also added to the website on the front page when the date has been set. The date set will be a week before they open so you can be ready. Its recommended you set an alarm for the opening as doll spaces sell out very fast. Limited spaces are set for each style of doll. If no date is shown, please understand that customs are closed.
It is a first come first serve system. Once your order has been placed, I will email you within 2-3 days with a doll customisation form. Through email, you can attach images for your doll to be based off. All elements for customisation can be found on the listing.
What are the doll prices?
Dolls - Starting price of £350 which includes one accessory. Extra payment will be required if you would like more detail in your custom doll.
Please use a currency converter for prices in your country as I work in British pounds.

What are the squid prices?

The price of squids depends on the fabric and detail of the piece. Squids start from £100+
When will orders reopen?
There is no set date for when orders for items will reopen! Announcements will be made on the front page and on all social media.


Can I be put on a waiting list?
Unfortunately I am unable to have a waiting list at this time at it would be too long!
What are shipping prices?
Currently only accepting orders to the list below for the time being. I can not be held responsible for lost packages once they are out of my care. Please note, larger items will cost more to ship.
All dolls and squids are shipped with tracking.
UK - £10.00
USA - £25.00
Canada - £25.00
Australia- £25.00
Will you ship to other countries?
Currently only shipping to the countries listed above for the time being.
What can I customise?
Everything! Very open to all and any ideas you have. Skin colour, body size, button colour, hair style/colour, outfits, expressions and accessories can all customised.
How long until I get the doll?
All dolls are a preorder when purchased, they are a 7+ week wait as I'm still working on previous orders.
Free dolls/ discounts?
All prices are final. Please do not ask for free dolls or discounts.
Will you take any request?
There is limitations to what I'll take on as a request. I will not remake certain characters due to copyright. For example, I will not make exact replicas of the Coraline doll, Corpse Bride or The Nightmare Before Christmas characters but can work within my style.
Can I request a doll you have previously made?
Please keep in mind, I will not fully recreate a doll I have already made. If you have seen a doll you like, I can make it similar but not the exact same. This keeps all dolls one of a kind.
Regarding dolls of Coraline, I will not replicate the original Coraline doll as I work within my style.
For squids, I can recreate any colours I have previously made.
What are they made from?
Heads are one of a kind sculptures made from a polymer clay. Bodies are soft and pose-able with wire inside which allows you to sit the dolls down and move their arms.
Refunds and Returns
If the doll has not already been made or started, the case of a refund can be discussed. I can not form a refund if the doll has already been made. Please carefully read all the descriptions to check measurements and details. As the doll is completely custom, I can not accept returns.